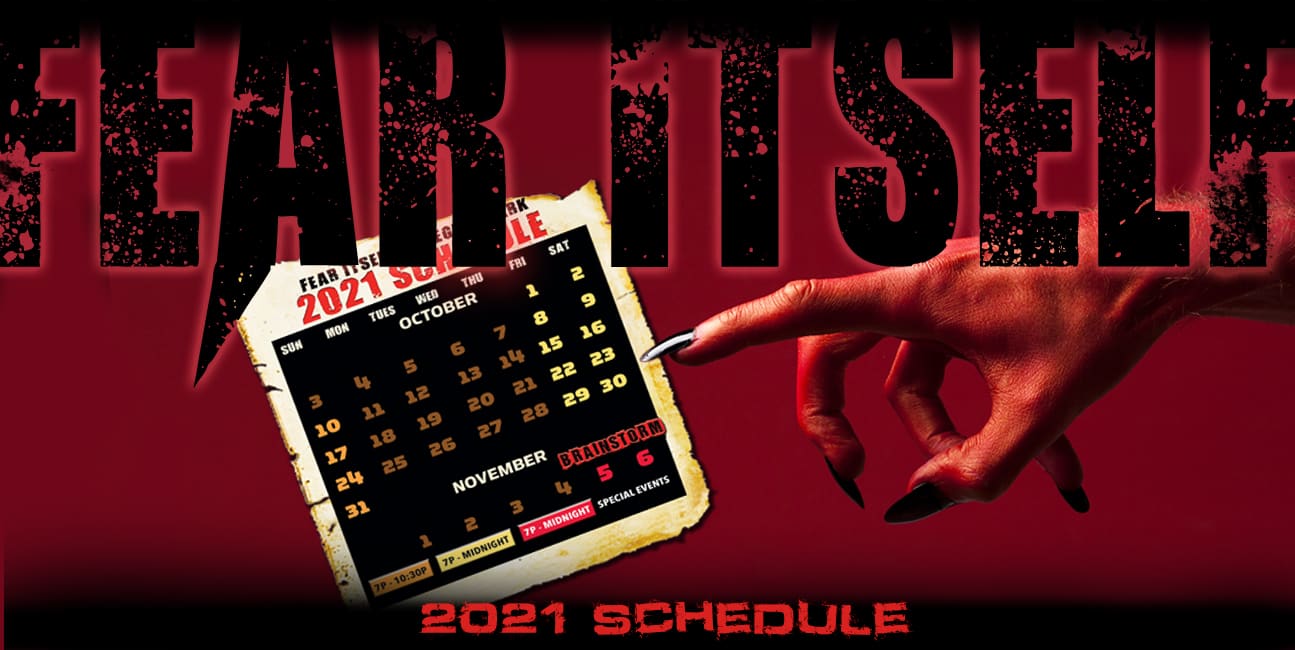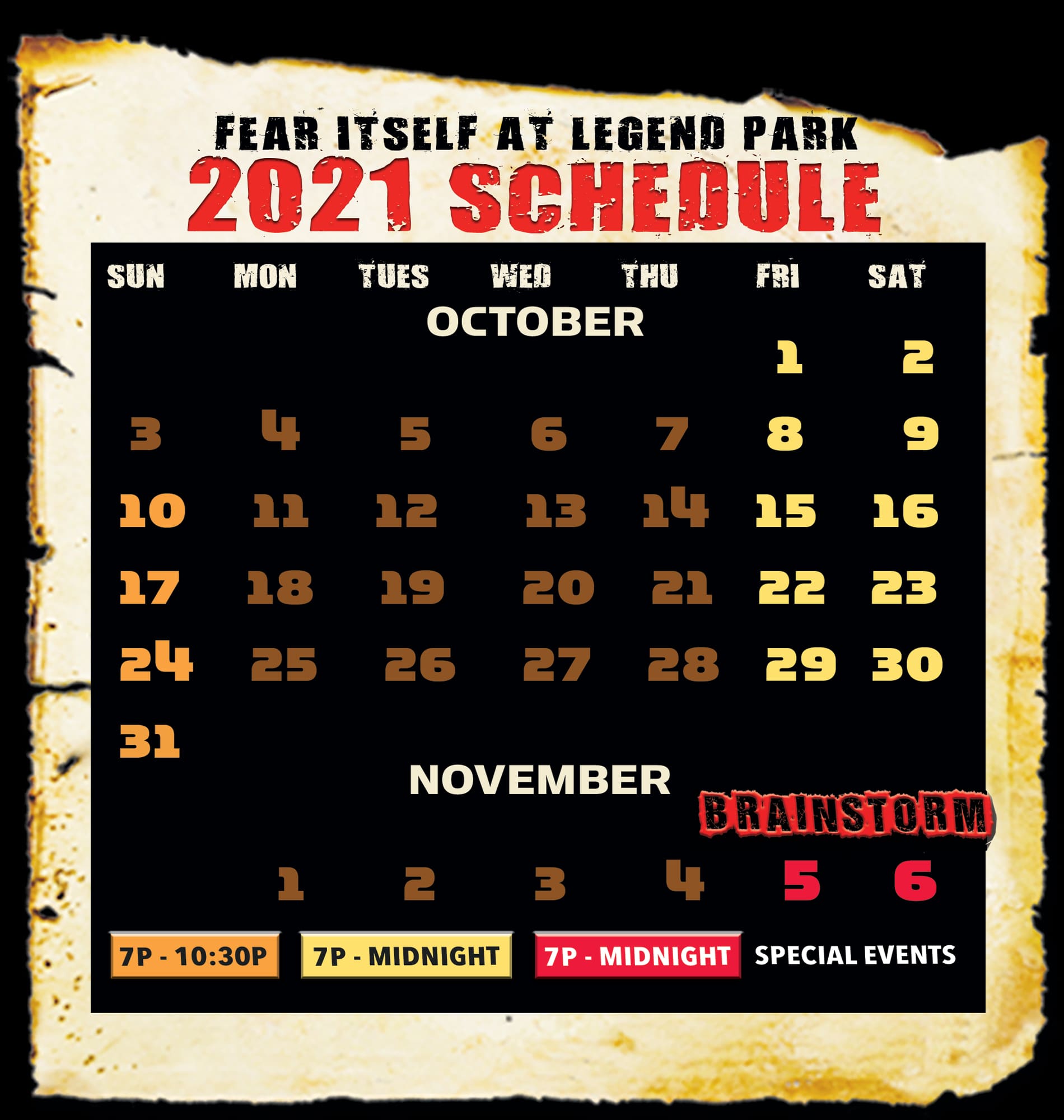 FEAR ITSELF
DATES & HOURS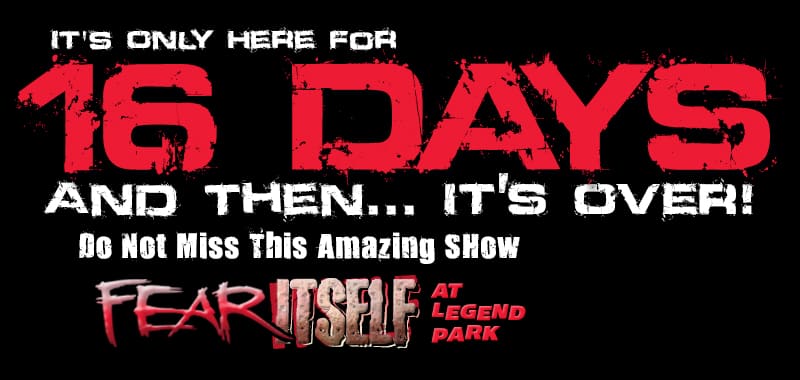 5 Mind Blowing Attractions all at 1 Amazing Halloween Event!!
GET READY WORLD- FEAR IS HERE!
AND DO NOT MISS OUR SPECIAL EVENT...
2 NIGHTS ONLY. Friday & Saturday, November 5th & 6th
FEAR ITSELF TICKETS ARE LIMITED THIS YEAR!
If you're looking for an unforgettable night, weekend or even an entire month of pure hair raising chills, startles, scares and amazing entertainment... DO NOT MISS FEAR ITSELF at LEGEND PARK!
Unfortunately, you only have 16 days to see this nationally ranked Scream Park and several of America's scariest haunted houses. Call for your tickets now because Fear Tickets will be limited this season.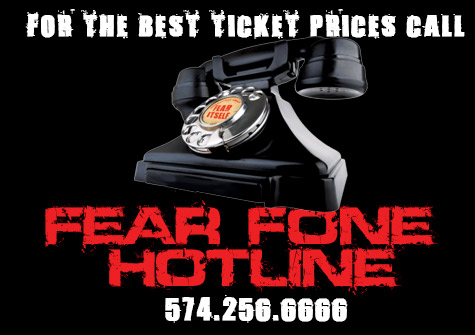 For Tickets call the FEAR FONE HOTLINE MON-SAT 9A-5P 574.256.6666
or Purchase Tickets Online here: