Fear Itself
at LEGEND PARK!
AMERICA'S SCREAM PARK

2022 HAUNTED HOUSES & FALL FESTIVAL
One of the Largest Halloween Events in the Country... Fear Itself at Legend Park.
Featuring 6 Amazing Haunted Houses, a Monster Midway, Live Entertainment, Stage Shows, Halloween Activities, Challenge Games and Much More!
MULTIPLE TOP RATED HAUNTED HOUSES & ATTRACTIONS
AMAZING FOOD, BEER & WINE
EXCITING HALLOWEEN ACTIVITIES
FREE OUTDOOR MOVIES
MONSTERS IN THE HOUSE MIDWAY SHOW
MIDWAY & CHALLENGE GAMES
FREE FIRE PIT PARTIES
LIVE ENTERTAINMENT
JUST ANNOUNCED:
FEAR ITSELF TO HOST
THE 2022 MIDWEST HALLOWFEST!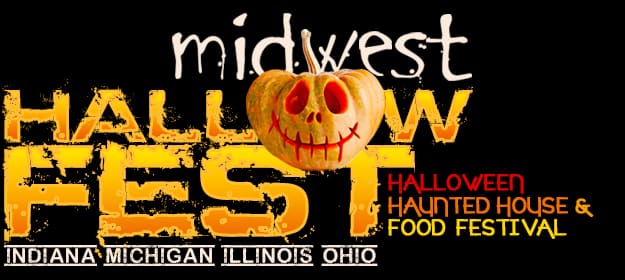 The LARGEST HALLOWEEN, HAUNTED HOUSE, and FOOD BEER & WINE FESTIVAL in the entire Midwest!
October 7, 8 & 9
October 14, 15 & 16
click here to see the Midwest HallowFest website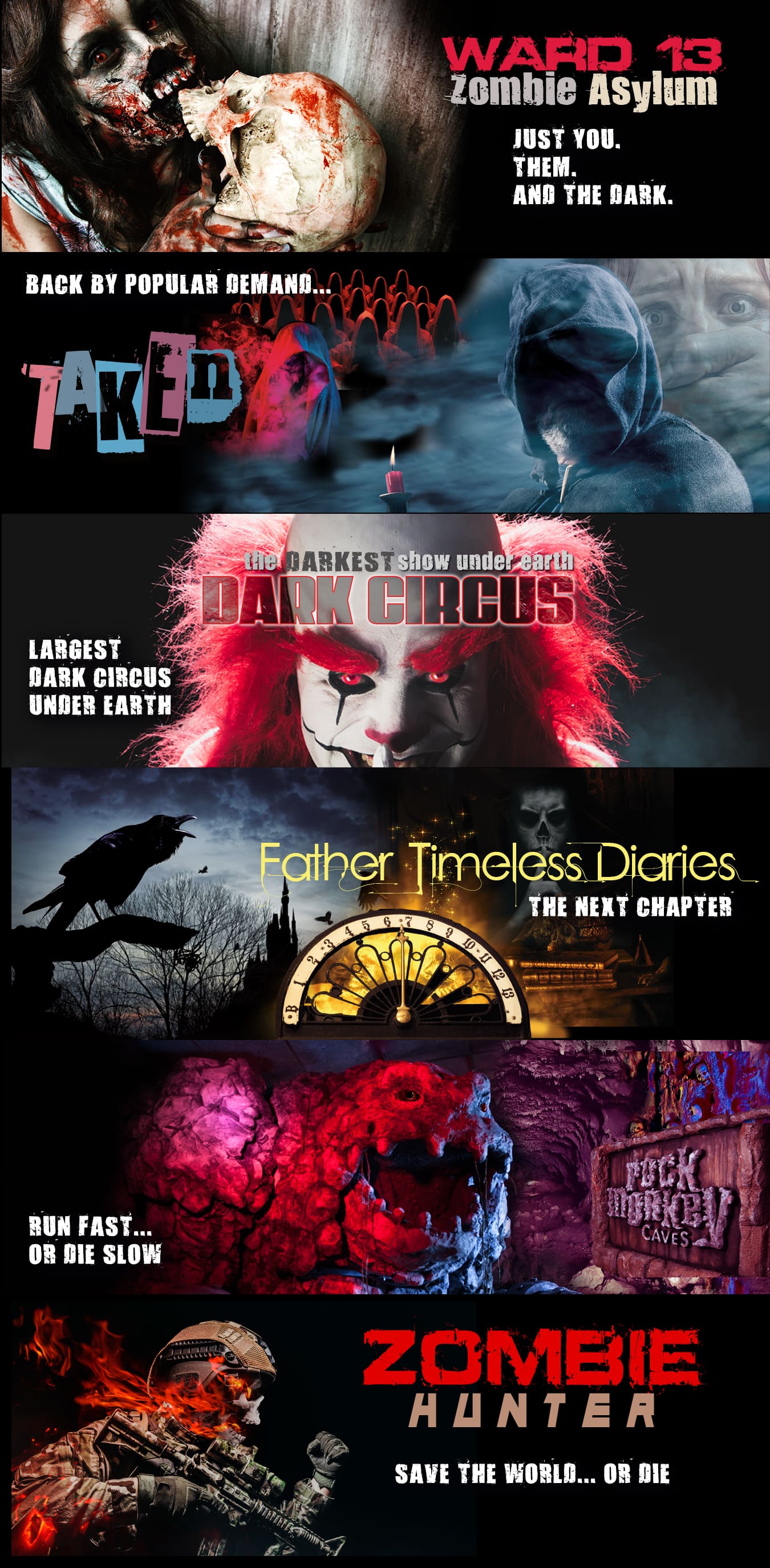 THE HAUNTED HOUSES
EXPERIENCE 6 OF THE TOP-RATED HAUNTED HOUSES IN AMERICA...
ALL AT ONE AMAZING SCREAM PARK!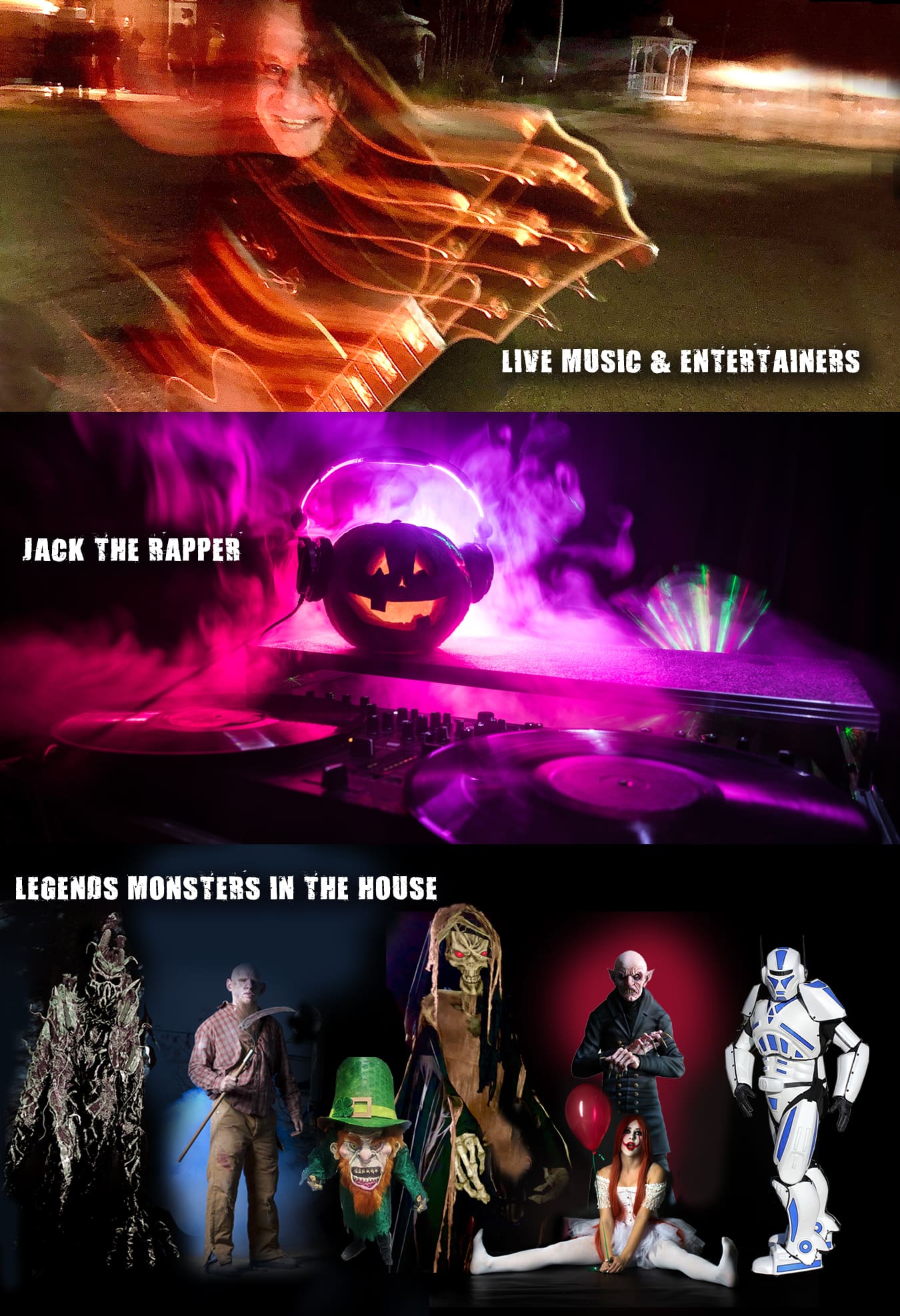 THE ENTERTAINMENT
WE'LL KEEP YOU ENTERTAINED ALL NIGHT LONG
AND MOST OF THE ENTERTAINMENT IS FREE!!!
A Variety of Entertainment Each Night

MORE FUN THINGS TO DO
SO MUCH MORE THAN HAUNTED HOUSES AT FEAR ITSELF.
HERE ARE A FEW MORE FUN HALLOWEEN EVENTS & ACTIVITIES!
MANY OF THESE ARE FREE!

AMAZING
FOOD BEER & WINE
LEGEND PARK IS FEATURING THE REGIONS BEST FOOD, BEER & WINE...
IT'S LIKE HAVING A 5-WEEK FESTIVALl!
All Of Your Favorites Are At Legend This Fall!
DO NOT MISS THIS SHOW!
TICKETS ARE LIMITED THIS YEAR!
BUY ONLINE NOW AND SAVE!!!
Click Here For Tickets and for the Best Prices

For information Call 574.256.6666
Mon - Sun 9A - 6P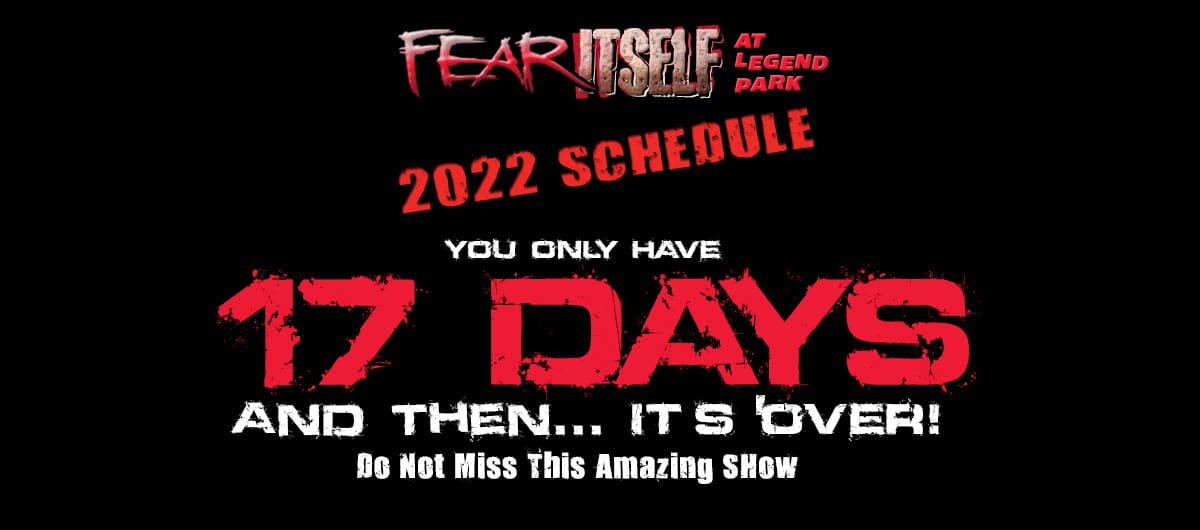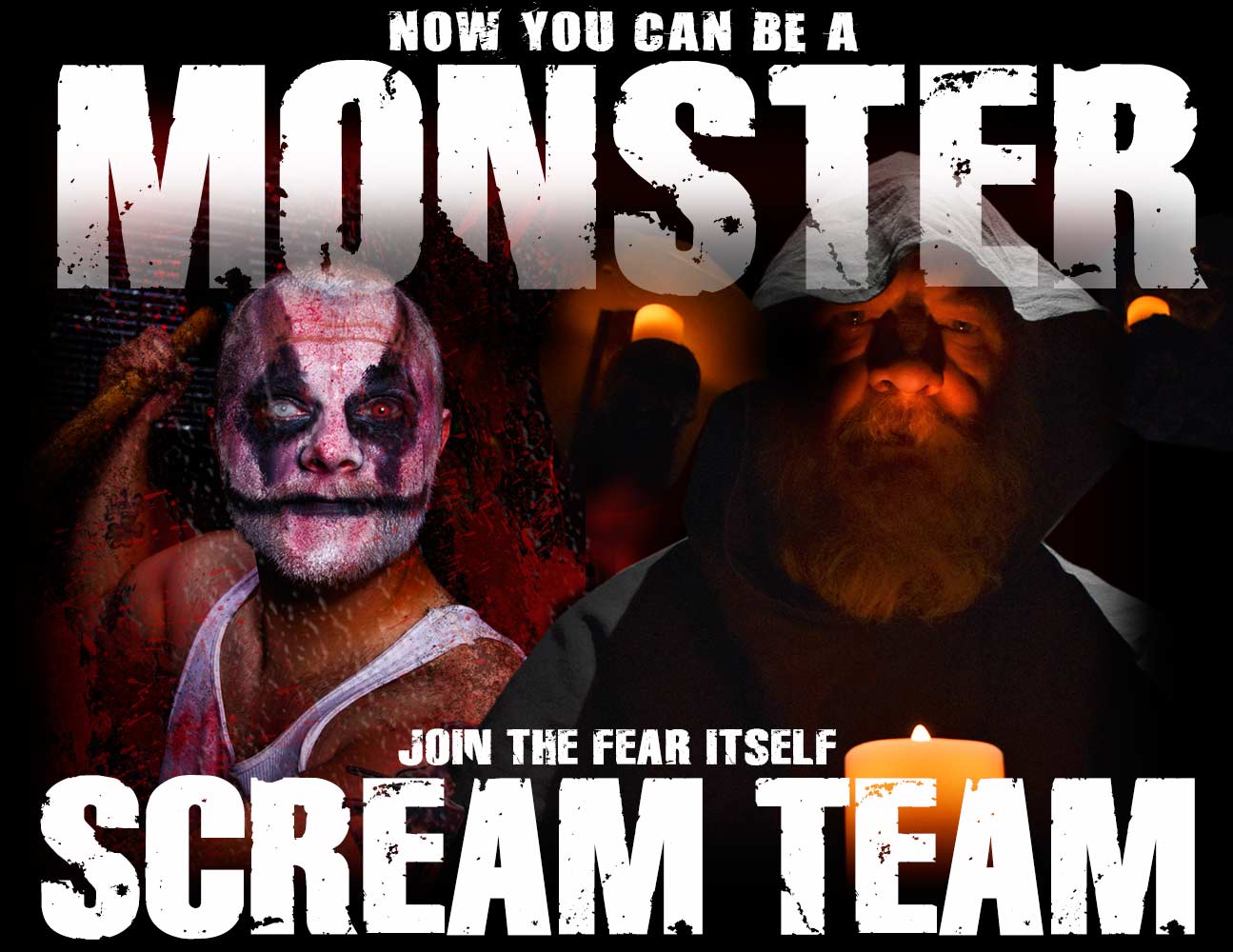 JOIN FEAR FAMILY...
the Best Haunted House Actors In the Nation!
SCARE PEOPLE • ENTERTAIN PEOPLE • MAKE NEW FRIENDS
HAVE THE TIME OF YOUR LIFE...
Every fall Fear Itself Comes to Life... so we can scare our Guests to Death! And it's our SCREAM TEAM that makes that happen! This amazing group of hard-working, fun-loving people have the same mission; scare people, entertain people and give them an experience they will remember for a lifetime.
As one of the best haunted houses in America, Fear Itself is constantly in search of great folks to join our Fear Family!
LOOKING FOR:
ACTORS
DANCERS
MUSICIANS
RESTAURANT & CONCESSION PROFESSIONALS
MAGICIANS, JUGGLERS AND OTHER PERFORMERS
RETAIL CLERKS
PARKING ATTENDANTS
If you would like information on this Amazing Show (acting, entertaining, support or behind the scenes) click here:
Join the Scream Team
Come Be A Part of the Greatest Show… Under Earth!