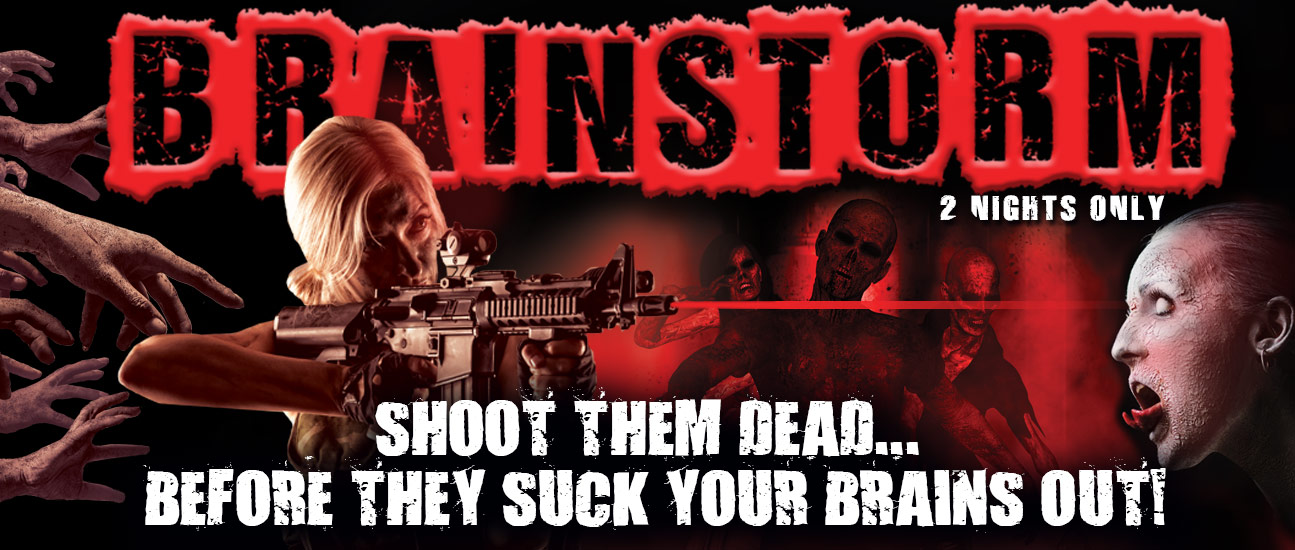 BRAINSTORM at LEGEND PARK
IMAGINE
You go into one of our pitch black haunted houses (lights out).
The only light is the teeny, tiny, glow stick that is pinned to your back (which represents your life).
YOUR GOAL
Make it through the entire dark haunted house... without losing your life (your glow stick).
THE CATCH
There are over 100 Zombies inside... and their goal is to take your life!
If you make it all the way through the haunted house without losing your life... you go on to the next attraction FREE... and then the next!
THEIR ADVANTAGE
They can see you in the dark... you cannot see them until they are upon you.
YOUR ADVANTAGE
You may possibly outthink them and/or outmaneuver them... or if you have Brainstorm Guns you can shoot them before they have the chance to take your life.
BRAINSTORM
The most exciting, most immersive, most interactive Zombie Event Anywhere!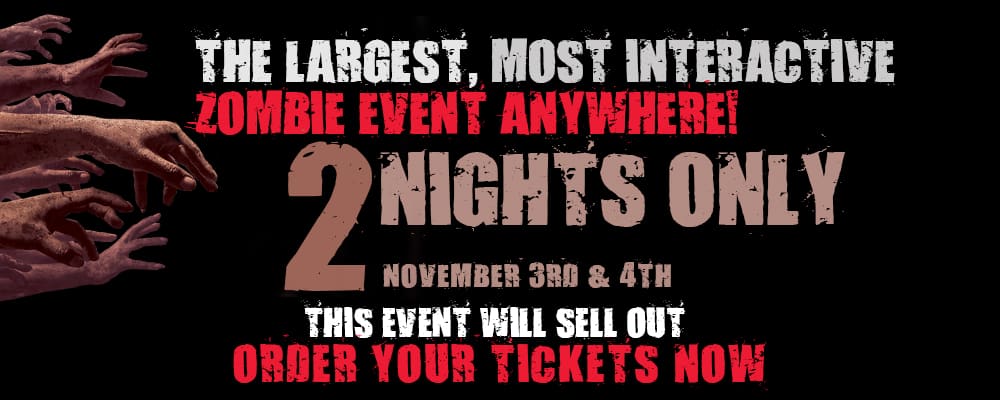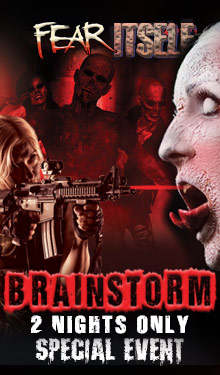 BRAINSTORM
2 NIGHTS ONLY
$60 at Gate
ONLY

$49.95
online
Reserve Tickets Online and Save BIG
2 Nights Only- Fri & Sat, November 3rd & 4th
This event will sell out so Order Your Tickets Now!
click here for tickets
Call for information 574.256.6666 (Mon-Fri 9A - 6P)
additional fee for adding guns, ammo and additional lives