FEAR ITSELF
Fear Itself!
The BEST HAUNTED HOUSE in INDIANA
One of the SCARIEST HAUNTED HOUSES in AMERICA
The BEST HALLOWEEN EXPERIENCE in the Country

IF YOU LIKE SCARY ENTERTAINMENT... YOU'VE COME TO THE RIGHT PLACE
Each year you get one opportunity... and only one, to witness Fear Itself at Legend Park. Fear Itself is considered by many industry experts to be the Best Haunted House in Indiana, as well as one of the Best Haunted Houses in the Michigan area. And in fact, many haunted house magazines have named Fear Itself to be one of America's Best Haunted Houses!
FEAR ITSEL
A THRILLING NIGHT OF HAUNTED HOUSES AND HALLOWEEN EVENTS
As the weather starts changing, the leaves start falling, and the Halloween Season sneaks upon us, Halloween enthusiasts and haunted house addicts can't wait to get their taste of Fear! This fall is no different... just a little scarier, a little freakier and a little creepier! Beware: Fear Itself is about to deliver more scares, more chills, more thrills and more excitement than ever! With 2 ALL NEW Haunted Houses (Ward 13 and Dark Circus), a new and improved RAT TRAP (find the key and your tickets are free) and the dark and dangerous ROCK MONKEY CAVES, this year will shake your very soul!
So if you're ready for excitement, if you're ready for fun, if you're ready for scares... you've come to the right place!
GET READY- FEAR IS HERE!

CHECK OUT FEAR ITSELF'S ALL NEW ATTRACTIONS

This year, Fear Itself is bringing you even more excitement with the all new Ward 13 - Zombie Asylum. The Indiana State Sanitarium (the Cuckoo's Nest) has been overtaken by the dead. Now these night walkers are in control and anyone in their right mind stay clear. Remember, you have been warned!

Fear is bringing you even more excitement with the all new Dark Circus. The Sinister Circus Ring Master has rid the Circus of everything but the most sinister clowns. It's creepy, it's dangerous, it's dark... and it's ready for you!
Check out our Attraction Page for more information
FEAR ITSELF TICKETS ARE LIMITED THIS YEAR!
If you're looking for an unforgettable night, weekend or even an entire month of pure hair raising chills, startles, scares and amazing entertainment... DO NOT MISS FEAR ITSELF at LEGEND PARK!
Unfortunately, you have only a few days (13 days to be exact) to see this nationally ranked Scream Park and several of America's scariest haunted houses. Call for your tickets now, Fear Tickets are limited this season.
For Tickets call the FEAR FONE HOTLINE MON-SAT 9A-7P 574.256.6666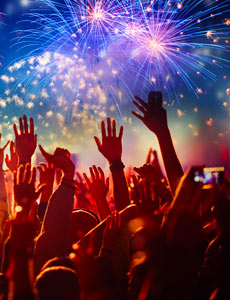 MORE FUN THINGS TO DO
AT FEAR ITSELF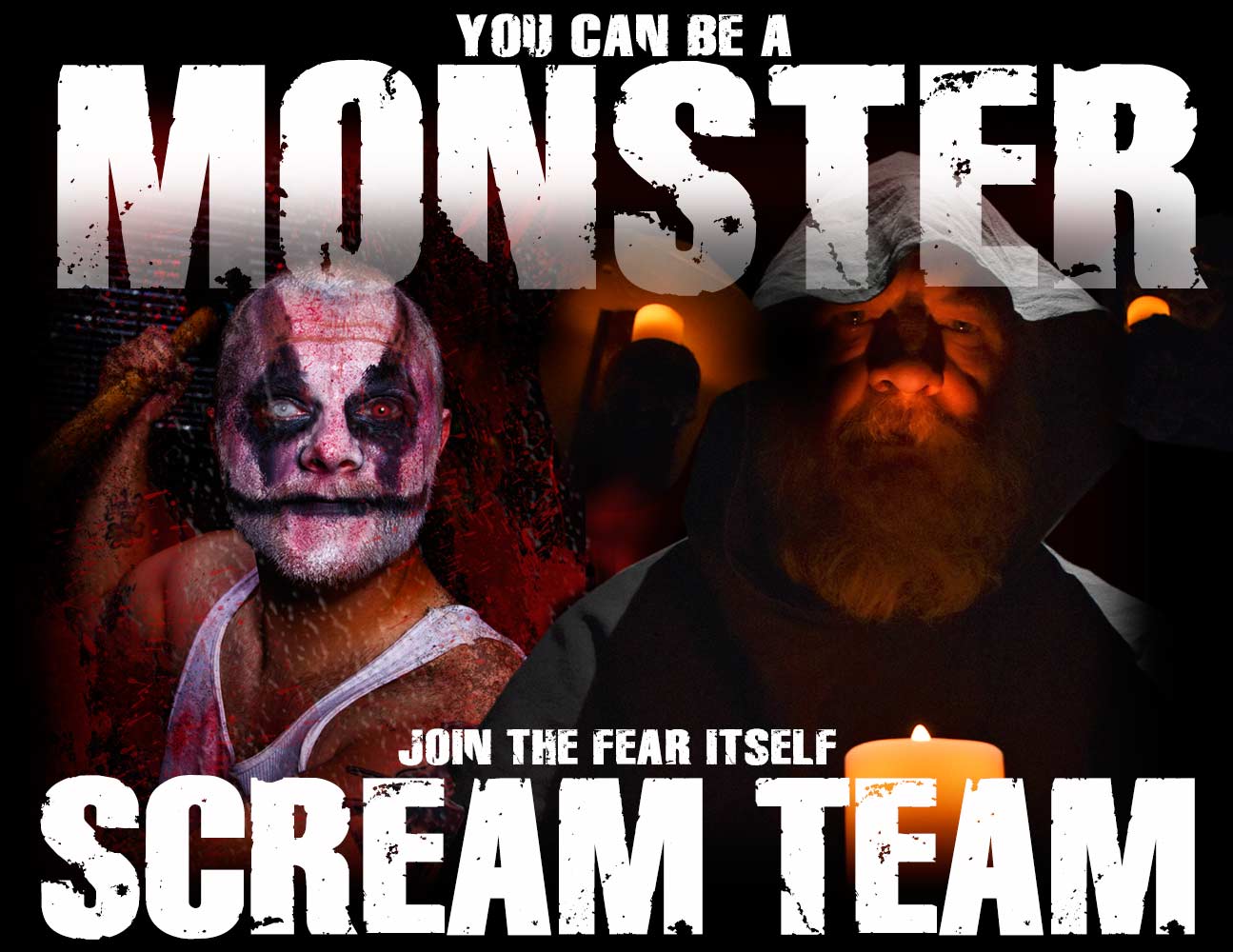 Be Part of the FEAR FAMILY...
the Best Haunted House Actors In the Nation!
SCARE PEOPLE • ENTERTAIN PEOPLE • MAKE NEW FRIENDS
HAVE THE TIME OF YOUR LIFE...
Every fall Fear Itself Comes to Life... so we can scare our Guests to Death! And it's our SCREAM TEAM that makes that happen! This amazing group of hard working, fun-loving people have the same mission; scare people, entertain people and give them an experience they will remember for a lifetime.
As one of the best haunted houses in America, Fear Itself is constantly in search of great folks to join our Fear Family! If you think you'd enjoy scaring people, entertaining people or being part of our behind the scenes staff, please contact us.

For information on Fear Itself Positions this season click here: Join the Scream Team
or call 574.256.6666
Come Be A Part of the Greatest Show… Under Earth!